Everybody knows the famous trio Quality, Costs, Deadlines, which comes to measure the performance of any product, service or organization. To be effective, an organization must make a compromise between the three elements at every moment. In this article, I propose to introduce a fourth axis of performance: variety or diversity.
From crafts to mass production
For a long time, the man was dependent on craftsmanship. Products were expensive, high quality and often took time to be realized. The craftsmanship made unique pieces. With the advent of the industrial age, and Fordism, emphasis was placed on standardization, which simplified the sharing of tasks and mass production at lower cost.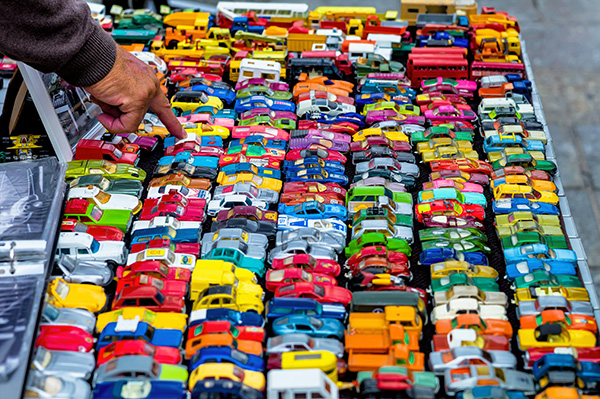 A customer can ask for his car in any color, as long as it's black

Henry Ford (1863 – 1947) American Captain of industry and business magnate
Today each company positions its products or services according to this triptych. For example, Apple sells phones of very high quality but with high costs. By ignoring their product launch policy, their stock is always full in store. The time to get a product is always low, which also explains the cost. In the automotive sector, each manufacturer is positioned to compromise quality / cost / delivery times that corresponds to its market target. However, customers no longer want standard products. They want to choose the options, customize the offer. Everyone wants to choose the color of their car and the accessories. At the restaurant, the menu of the day is often composed of three to four dishes, to satisfy the tastes and needs of each. Finally, it is interesting to note that the latest iPhone is released in two versions and five colors.
Balancing personalization with performance
Variety adds complexity to achieving performance. Especially since this variety is rarely evenly distributed: at each proposal of the company is associated a more or less marked interest of the customers. Black cars are selling more than roses. The costs of diversity are exploding, and every company does its best to "smooth" its diversified offering. This is for example the case of airlines or railways, which increase prices on the most requested schedules: they offer a wide variety of schedules, but try to level the demand. However some companies have more difficulty in predicting what customers will choose, this is the case in the menu of a restaurant for example.

Each organization must therefore question its diversity proposition to the customer. What is the cost of this diversity ? what benefit it gives them on the market ? How to reduce the impact of diversity on its operations.